Manufacturing industry
You monitor – You gain! Elevate to a higher level of production plant management.
Machine operation controllers collect many important parameters on an ongoing basis, which can provide valuable knowledge about the course of the production process, its quality, efficiency, effectiveness, and downtimes.
What are the most common problems in production plants?
How does a data warehouse solve the problem of multiple data sources and the dispersion of the production plant?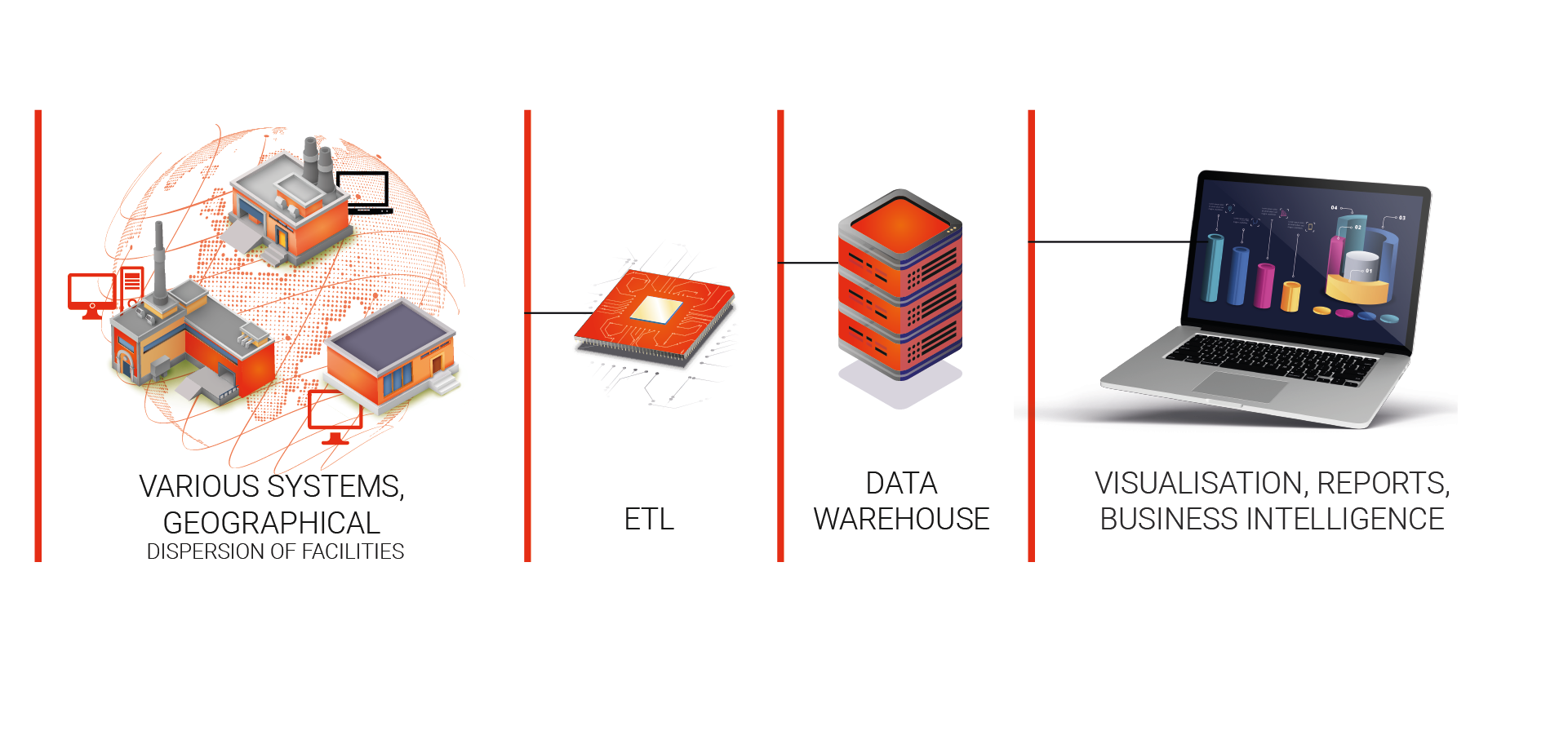 BENEFITS of implementing the IPLAS system
Many of our clients have asked the question "Will IPLAS definitely work in my company on my data?" To meet the expectations, we have created a user-friendly Demo version of the system.
The free trial version is 3 levels of involvement with the possibility to try out all IPLAS functionalities on your production data.
Having completed a form, an e-mail with a link and access passwords will be sent. If questions arise while testing our software – contact our specialists – we are here to help.
Our Offer
See our projects for the manufacturing industry